Actual picture of a mower....no. Reference materials I can do. Original sales literature from the early 60's shows the trailing version of the 100 mower with a decal on the drivers right hand side of the drive shield about 2/3rds up from the rear. The familiar "IH" red and black logo with what appears to be a "McCormick" decal. Other than that, no photos or brochures that I have on file show the decals for the mower and that includes the original brochure from when it was introduced. IH used a lot of sketches and retouched photos in their sales brochures and decals were not always a priority in the reproduction.
Other balanced head mowers which I do have on hand have various decals on them. Usually a small decal somewhere on the mower will have a model number and may or may not include the phrase "balanced mower".
The balanced head itself will have decals on it. This unit was common to all models and it would be reasonable to assume that the decals were the same. There may be changes based on year of manufacture, however. The following picture of a #120 mower has this smallish yellow decal with patent numbers listed"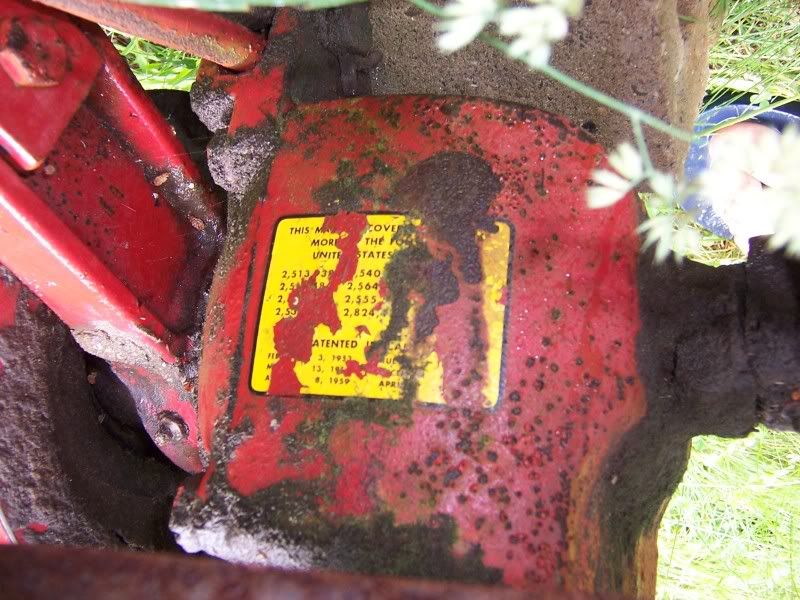 The following is from a #115 belly mount mower and details lubrication info for the BH. This decal appears in a lot of pictures of BH mowers:
The bad news is you are not likely to find a new source for these. I don't know of any at least. Mostly I think it would look pretty nice with just the shield decals. HTH, Dave