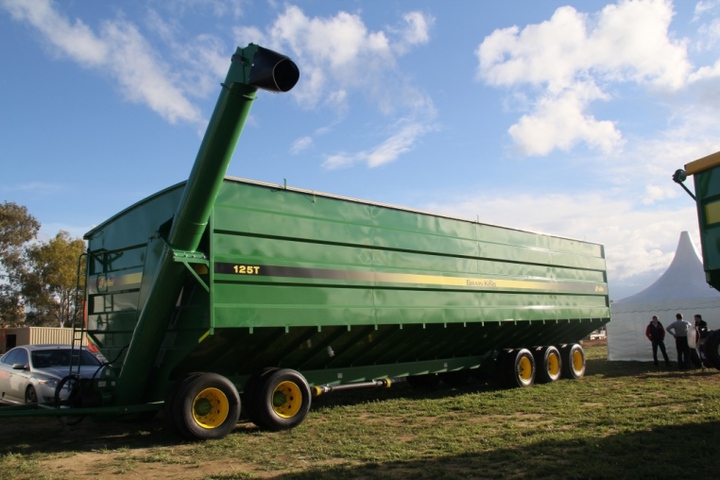 OOPS! That's not my grain cart! How'd that get on there?
Just funning with you all. This thing in called a Field Bin. Made in Australia. I suspect turn around time for a truck from field to elevator could be a bit long in that part of the world. So they park this on the end of the field and dump their grain cart (Chaser Bin) into it. Holds 4,370 bu. I'm sure they're not meant to be moved when loaded.
Don't worry JD fans. They paint them green too!