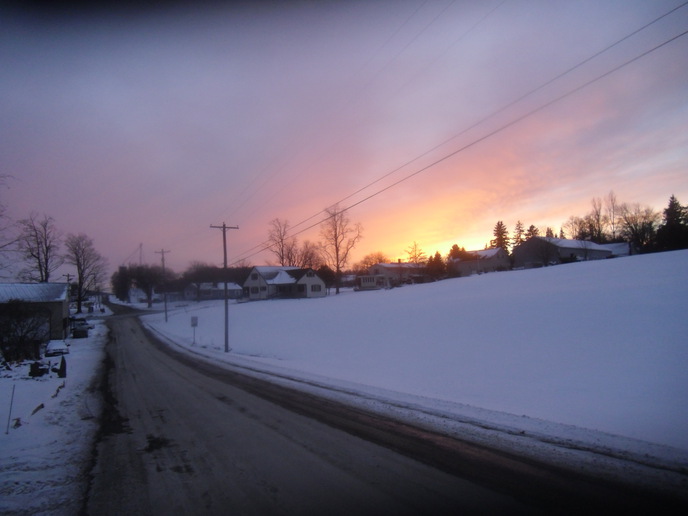 Well, I was talking to Bro on the cell late this afternoon, He was looking for a water pump pulley for one of his SC's. It finally turned up where he put it," back when", so he could find it. YOU all know how that senario goes, HeHe.
While we were talking, the sun was setting here,. Temp at ZERO and no wind.I told him I would take some pics. My camera lense has too much crud into it from carrying it in my pocket, it won't zoom in anymore,so the pics, don't bring out the full brilliance of the setting sun.
Here you go Bro, it was interesting listening to you while you were on the hunt for the lost pulley. HeHe.
Loren.