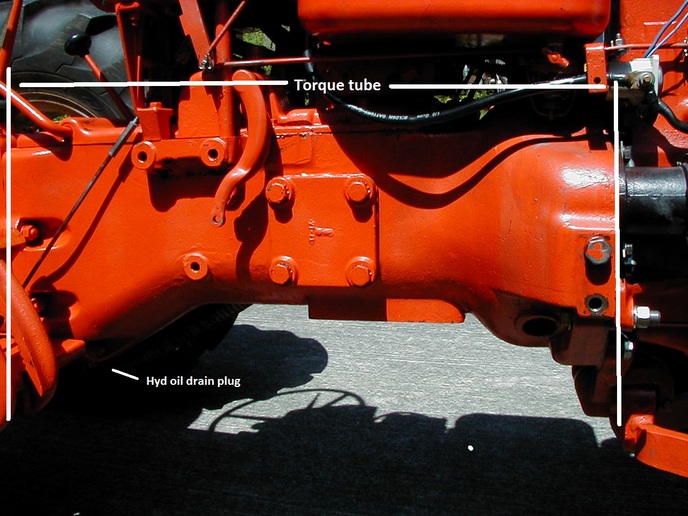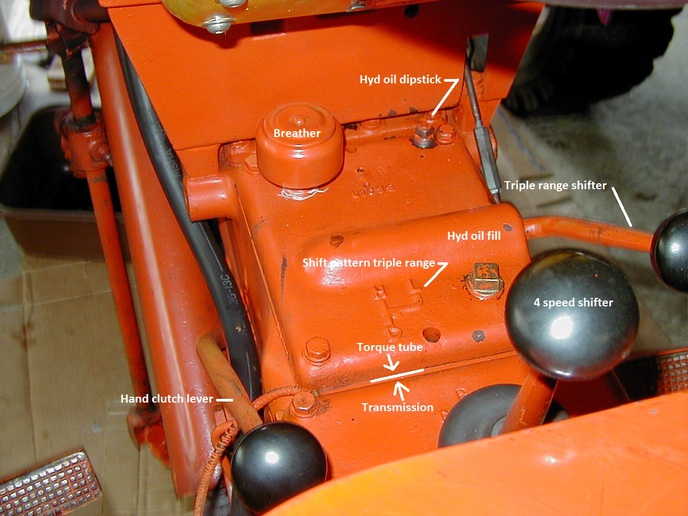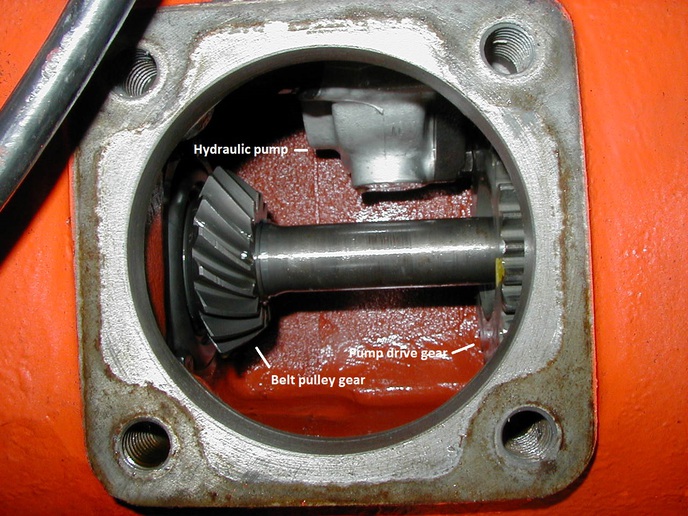 Yes, the hydraulics is a separate sump in the torque tube. The torque tube is the transition housing that bolts to the engine on the forward end and to the 4 speed transmission on the aft end. Aside from possible factory options (triple range, hand clutch, etc) it contains the hydraulic pump and capacity for 12 qts of oil w/triple range and 15 qts w/o.
You may or may not have the triple range and/or hand clutch.
If you drain the hyd oil and pull the access cover (VT-41) you can see the pump and drive train. The pump is bolted to the bottom of the cover the control valve(s) are mounted on and has to come out that way to do any repairs. Take another look at Joe Young"s pic.
Joe