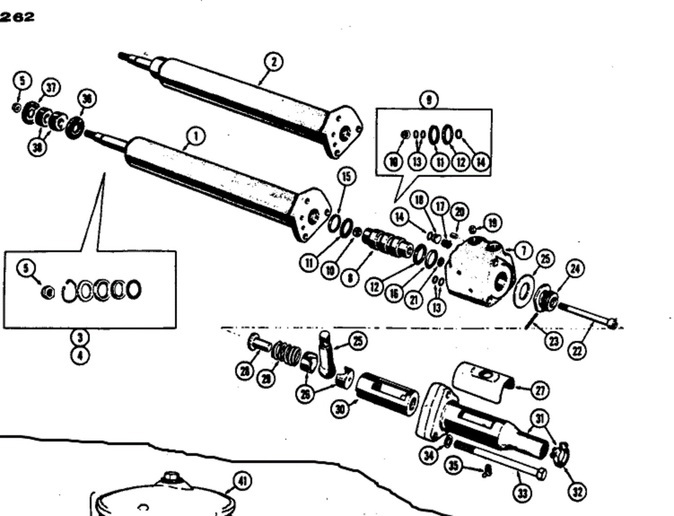 The 300-300B PS cylinder was made by Bendix. The same cylinder was also used on 55-58 Ford & 54-56 Mercury.
The spool seal kit is Ford p/n B5A-3318-A. Another number stamped on the package 13875 may be a cross-ref nr.
The kit includes bushings #15 & 16 and seals 11 & 12. In the inset box for Case spool seal kit #10 is a common nylock nut, #13 & 14 are common o-rings, #11 & 12 are the spool seals. The aluminum bushings are a wear part and should be replaced with the seals if any wear or the seals may not last long.
I"ve bought the Ford kit on Ebay but it has been a couple of years. May be still available from Ford?
Joe