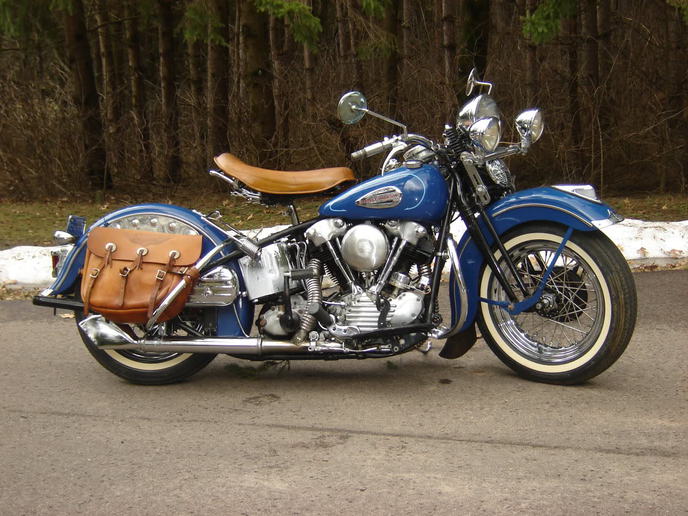 Nutty
We have been thru your way many times - 2012 for sure. I have been to the Sturgis Rally probably 10 times since 1984. The last few times, since I joined the forum, I have alway kept my eye out for Flambeau Red stuff in Wyoming.
Ususally we stay away from 4 lane whenever possible.
This year we are planning on taking the Great River Road to New Orleans swing back up thru the Ozarks and then on to the Grand Canyon and if time permits we might stop thru the Rally on the way home. We like the Rally well enough but it is too many people and too much stuff - if we never went again that would be OK -- we have a lot of other stuff too see first.
Here is a 1940 EL Harley Davidson that we also own.
Jerry