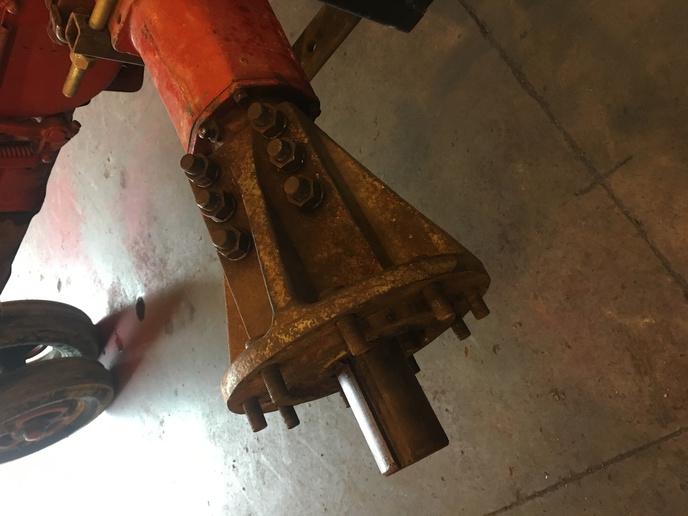 I can't answer your question since I haven't been into the tranny of a WD since I ws in H.S. in '58 or '59 and I can't remember back that far.
I will say that this is not a typical input shaft.
Instead, it is a long shaft running from the engine clutch back to the transmission (hand) clutch.
The shaft is retained by the two bolts holding the bearing retainer which also holds the clutch release (throwout) bearing. At the least, it would seem that the hydraulic pump would have to be removed as it's cam followers are driven off the cams on this shaft. Pulling the cover off the hand clutch will give you a better look at that end of the shaft. This cutaway view gives you a rough idea of how the shaft fits in with the other pieces.