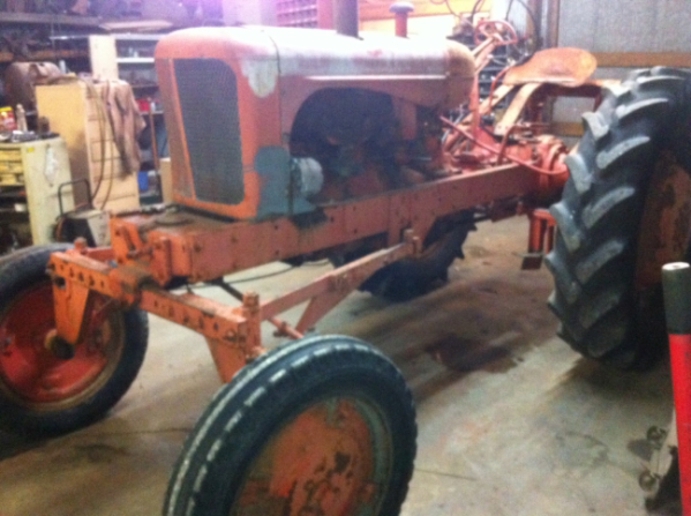 also the front is just a factory wide front also correct 16" front rims.
To be a true Thomson would need the front end also,
Thomson used the 4 bolt bolster only.
If it works here is a picture of the one I got of La.
2 weeks ago has a neat set up has 2 transmissions
one is a WC and the other is couple together with the 45 transmission.