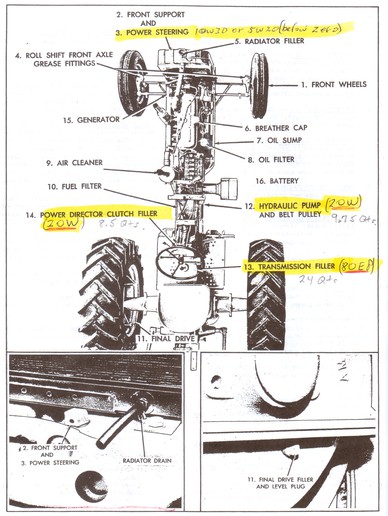 A page from the manual.
I use HyTran in both the hydraulics and power director which is probably better than the non-detergent 20W oil originally specified.
Many people use Hytran in the transmission as well.
As a matter of fact, I intend to switch to Hytran in the tranny at the next change.