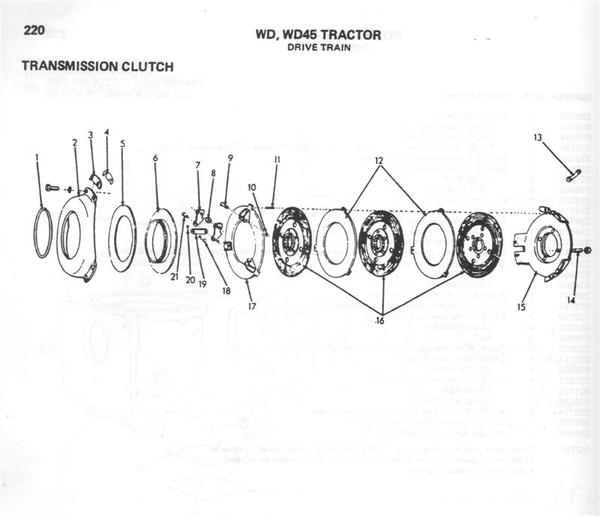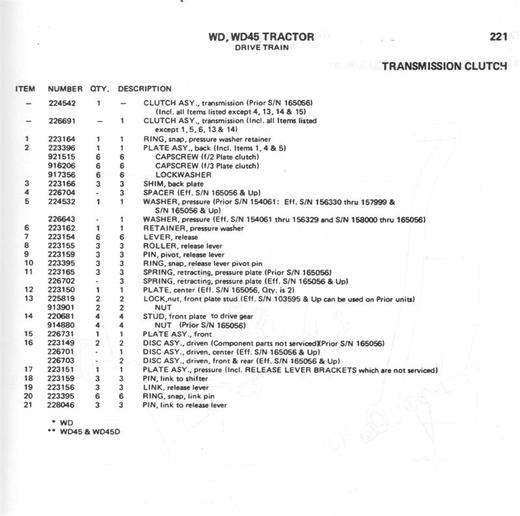 All early WDs had the straight shifter handle. The curved shifter (with helical cut trans gears) began in 1952 with WD Serial #WD127007 and carried over to the WD-45s.
WD-45s beginning with Serial #WD165056 were also equipped with the 3 disc transmiision (hand) clutch.
Except for the third disc they are basically the same and most parts interchange.
As I have said before, "a manual is a wonderful thing".