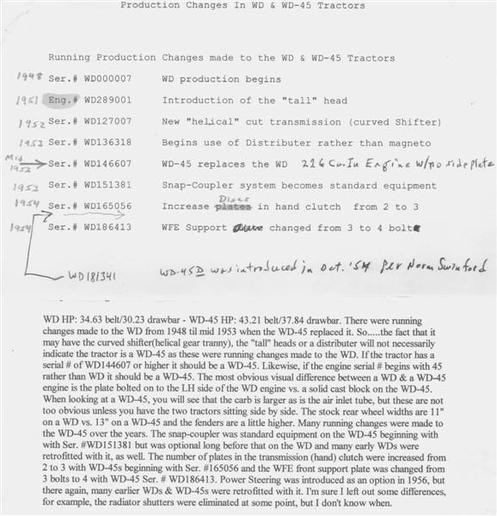 There were many running changes made to the WD and the WD-45 from the introduction of the WD in "48 until rhe last WD-45 was produced in 1957.
Some people incorrectly identify some of those early WD changes as being a means of identifying a WD-45 when in fact they were improvements made to the WD that were carried forward to the WD-45.
I have kept my own little list of changes to the two tractors and info on how to really tell the difference. Of course, over years, parts have been swapped around making it somewhat difficult to make a definitive I.D. of either tractor.
I will admit that I may have missed some things but I think I"ve covered most of the significant items.