Case Tractors Discussion Board
Re: Same Game, Different Name!
---
[ Expand ] [ View Replies ] [ Add a Reply ] [ Return to Forum ]
---
Posted by Moline_guy on November 03, 2012 at 15:09:12 from (216.106.218.130):
In Reply to: Same Game, Different Name! posted by 1370rod on November 03, 2012 at 05:57:34: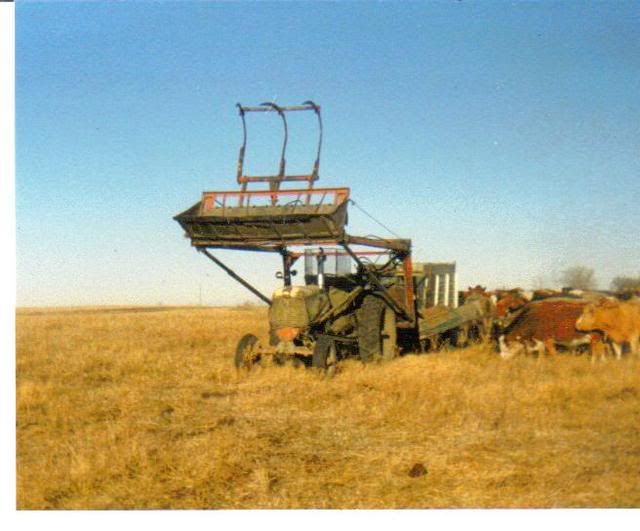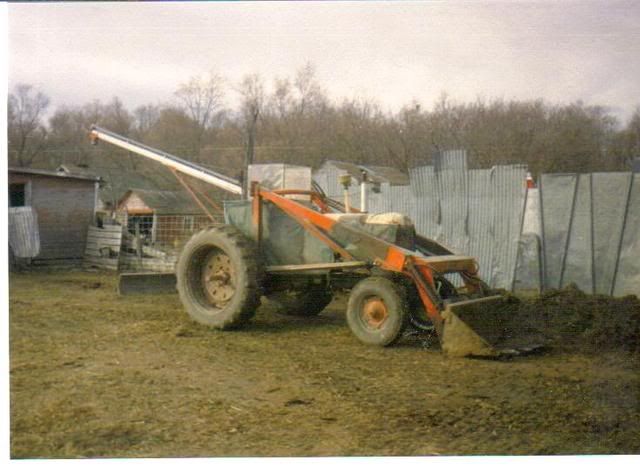 I would have to give dads 400 a honorable nod. It should probably been the first pick, just because of all its work it has done and its reliability over the years. Dad bought it at an auction sale back in the mid 70's. It was out in the junk line with the transmission cover off. He bought it, put some shift forks in it, swapped out the narrow front for a row crop wide front from the salvage yard and put it in the F10 loader that had been managaed by a 60 john deere of my grandpas since the late 50's. I can remember as a kid riding in that big scoop going from lot to lot while we did the feeding. It always started right up day in and day out. Feeding cows to cleaning barns and pushing snow in the winter to stacking hay all summer with bucker basket on the f 10 in the summer. In 81 dad bought an 851 baler, so its work load got cut back in the summer time to stacking bales. In the early 80s we parted out his 900 case and we put the front axle on the 400, no more broken spindles after that. In the late 90's we retired the old F10 cable farmhand that my grandpa had bought new in the early 50's with an F11 front end loader. It is still in this set up today, but we don't use it anymore. In the one picture it is pictured beside the neighbors sc case and F10 loader. If I remember right, I think we used the neigbors loader for two days while dad put in a piston and sleeve set and new clutch. Over the years we put in a handful of clutches and I think he put pistons and sleeves in it two or three times over 30 years of service. It is in one of dads shed to this day, earning a much needed rest.


---
---
Fast Shipping! Most of our stocked parts ship within 24 hours (M-Th). Expedited shipping available, just call! Most prices for parts and manuals are below our competitors. Compare our super low shipping rates! We have the parts you need to repair your tractor. We are a company you can trust and have generous return policies. Shop Online Today or call our friendly sales staff toll free (800) 853-2651. [ About Us ]
Home | Forums
Copyright © 1997-2018 Yesterday's Tractor Co.


All Rights Reserved. Reproduction of any part of this website, including design and content, without written permission is strictly prohibited. Trade Marks and Trade Names contained and used in this Website are those of others, and are used in this Website in a descriptive sense to refer to the products of others. Use of this Web site constitutes acceptance of our User Agreement and Privacy Policy

TRADEMARK DISCLAIMER: Tradenames and Trademarks referred to within Yesterday's Tractor Co. products and within the Yesterday's Tractor Co. websites are the property of their respective trademark holders. None of these trademark holders are affiliated with Yesterday's Tractor Co., our products, or our website nor are we sponsored by them. John Deere and its logos are the registered trademarks of the John Deere Corporation. Agco, Agco Allis, White, Massey Ferguson and their logos are the registered trademarks of AGCO Corporation. Case, Case-IH, Farmall, International Harvester, New Holland and their logos are registered trademarks of CNH Global N.V.

Yesterday's Tractors - Antique Tractor Headquarters